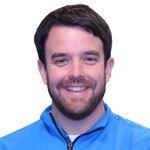 Adam Frayne - Head PGA Professional
Adam is the new Head Professional at Yelverton Golf Club after recently taking over from Tim Mcsherry. Adam represented England from the age of 14 until the age of 21, when he was part of the England Men's elite squad. After a successful amateur career he then moved onto the professional ranks and played most of his golf on Europro and Challenge Tours. In 2006 Adam won the Portuguese Masters on the Europro Tour and also managed to qualify and compete in The Open at Hoylake that same year.
During 2007 Adam qualified and played in the French Open, held at Paris National golf club. Adam will continue to compete throughout the West Region in several PGA events and also selected Europro Tour events. He will also be trying to qualify for a spot in The Open again.
---